Tsveta Dobreva
Tsveta Dobreva, born 1986 in Bulgaria, studied film and management of cultural projects in Germany and France. In Germany she worked for the European Capital of Culture RUHR.2010 and the Blicke Film Festival in Bochum, before arriving in 2014 at the Goethe-Institut in Paris. Between 2015 and 2018, she was deputy director and head of cultural programming at the Goethe-Institut of Marseille. Since December 2018, she joined the FIDMarseille team as General Secretary.
Alejandro Bachmann
Alejandro Bachmann is a cultural associate with a strong emphasis on conveying film, writing about it, as well as on compilating film programs (with a focus on documentary and experimental film forms). An active researcher between 2010 and 2019, later on Head of the Department "Promotion, Research and Publications" at the Austrian Film Museum. Since 2015 a member of the selection committee in the sector "documentary film" at the Diagonale – Festival of Austrian Film;  since 2019 a member of the selection committee at the Duisburg Film Week. Editor of "Räume in der Zeit" ("Spaces in time"), the documentaries by Nikolaus Geyrhalter (special edition 2015) and co-publisher of "Echos",  the documentary work of Werner Herzog (Introduction  8/2018), associate editor of the FOUND FOOTAGE MAGAZINE and the Film Education Journal. He currently lives in Vienna.
Andreas Ungerböck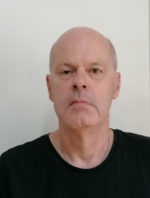 Born in 1960. Theatre, film and journalism studies at the University of Vienna. Ph.D., thesis on the films of Rainer Werner Fassbinder (1988). He curated several retrospectives of Asian Cinema, such as Hong Kong in Motion (1990, 1991, 1995), Taipei Stories (1996), Korean Cinema (1998), Cinema Asia (2003), China Now (2004), Asia 3D (2013). From 1994 to 2002 he was the catalogue editor for the Viennale Film Festival. Selected publications: 2006 Spike Lee (co-editor), 2009 Ang Lee (co-editor), 2012 Real America (co-editor), Josef Hader. Filme und mehr (2017), Wien. Eine Stadt als Filmkulisse (2019, co-writer). Currently, he is one of the publishers of ray film magazine.
Minou Norouzi
Minou Norouzi is a filmmaker, film curator and writer based in London (UK) and Athens (GR). Her research examines the objectification the real in the context of interdisciplinary documentary practices. She is currently a Postdoctoral Researcher in the Arts at the Helsinki Collegium for Advanced Studies and a Research Fellow in The Centre for Visual Anthropology, Goldsmiths, University of London. Her films have been shown at South London Gallery (London), Centre for Contemporary Arts (Glasgow), Telic Arts Exchange (Los Angeles), and at film festivals including the International Short Film Festival Oberhausen, Kasseler Dok Fest, Hot Docs Canadian International Documentary Festival. As an independent film curator, she initiated the Arts Council England funded Sheffield Fringe project in 2011 and has organized film-related events at Bloc Projects (Sheffield), Whitechapel Gallery (London), UnionDocs Center for Documentary Art (New York), SALT Beyoğlu (Istanbul) and the Buenos Aires Museum of Modern Art among other venues.
Minou Norouzi ist Filmemacherin, Filmkuratorin und Autorin, wohnhaft in London und Athen. Derzeit forscht sie als Postdoch am Helsinki Kolleg der höheren Studien an der Universität von Helsinki.

Claudia Slanar
TBA